Cornett's Corner collects resources and shares breaking news and information for today's safety professional.
Through our website and daily e-blast, we reach more than 8,000 (and growing) mine and construction workers, workplace safety professionals, industry leaders, advocates, and educators every day, providing them with valuable tools and community-generated content that contribute to safer workplaces.
MEET THE TEAM

Bob Cornett
Bob Cornett has dedicated his professional life to creating safer work environments and the sharing of safety tools and resources. He is recipient of the ISMSP Guiding Light Award and the Secretary of Labor Compliance Assistance Award. In 2017, after years of sharing information and resources with a network of safety industry professionals by email, he partnered with Catamount Consulting and Simpson Square Media Group to create an online archive of his decades or resources and distribute a daily newsletter. Bob continues to be the curator of content for Cornett's Corner, and through his efforts more than 2,000 people across 30 countries receive daily news, information, and resources that help promote safer work environments and practices.

Scott McKenna
Scott McKenna is the President of Catamount Consulting of New York. He is a professional member of the International Society of Mine Safety Professionals (ISMSP), a certified instructor with the Mine Safety Health Administration, and an OSHA Certified Construction Trainer. He has over 15 years experience in the mining and construction industries and is active in the Joseph A. Holmes Safety Association among others. He has authored or contributed to several published articles on construction and mining safety and lectures on a regular basis to a wide variety of business and safety professionals. Mr. McKenna is also a certified trainer or instructor in a broad range of disciplines.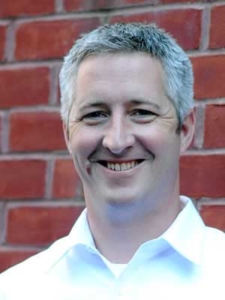 Michael Conlin
Michael is founder and lead strategist for Simpson Square Media Group. For more than 20 years he has helped organizations define and strengthen their brand by creating stories and environments that drive results and inspire audiences to action. For Cornett's Corner, Michael serves as lead technology developer and creative consultant.

Brittany Conlin
Brittany Conlin is partner and operations manager for Simpson Square Media Group, where she is responsible for day-to-day operations, including financial management, recruitment and supervision of employees and contractors. She is respected by our clients for ensuring that projects get delivered on time and on budget. For Cornett's Corner, Brittany serves as lead editor and content manager.
CONTACT INFORMATION
Mailing Address: 78 Salem Street, Greenwich, NY 12834
Main phone: (518) 290-0623
Email: To contact us, email [email protected]
Office hours: Monday-Friday: 8 a.m.-4:30 p.m. EST
ADVERTISING
Our advertisers allow us to continue to improve and expand the Cornett's Corner delivery channel. If you support our mission of creating safer workplaces by sharing information, tools, and resources for managers, trainers, and workers, consider becoming an ad sponsor of Cornett's Corner. Have an event? Provide a service? Want to see more traffic? Then let us know! Advertising is available on both our website and in our daily e-blast. Call Michael or Brittany at 518-290-0623 or email [email protected].
PRESS RELEASES
Need to reach your audience in an engaging way, but don't know where to start? The Cornett's Corner team has you covered. Press release writing services are available at affordable rates. Contact the office at 518-480-2153 or email [email protected].
Already have a press release? Send them over to [email protected]. We reserve the right to refuse content that does not support our mission, and we may edit submitted press releases to ensure consistency with our style standards.
NEWSLETTER OPPORTUNITIES
Sometimes advertising and press releases aren't enough — that's when a newsletter for your organization may be the best solution for informing and staying in front of your audience. Or maybe your organization already has a newsletter in place. Regularly creating and maintaining an engaging and appealing newsletter can be a challenge on top of all the other day-to-day responsibilities. Take advantage of the our team's expertise in design, content creation, and distribution to take your organization's newsletter to a new level.
Put your group's newsletter (and your headache) in our hands. Many options are available to fit the budget. Contact Michael or Brittany at 518-290-0623 or email [email protected] for details.
SPOT A CLIP?
If you see a news item or resource online that you feel would benefit other readers of Cornett's Corner, please forward it to us for consideration.  Cut and paste the URL address of the article you have found and email it to [email protected].